Bath salts has a new cousin, apparently.
Levan Allman, Florida Man, Allegedly Stabs Friend While High On Cloud 9 So She Won't Eat Him
A South Florida man, reportedly high on synthetic marijuana, told police he attacked his friend with a meat cleaver because the television told him she was going to eat him, according to a police report obtained by Local 10.
Police report that Levan Allman, 24, was smoking Cloud 9 with Divia Bell in the backyard of his Sunrise home on Saturday. When she fell asleep, Allman allegedly went inside to watch television before coming back outside with a butcher knife and stabbing Bell four or five times.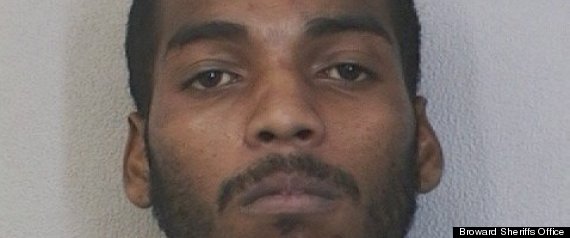 During the attack, according to the Sun Sentinel, Bell asked him, "Why are you doing this?," which prompted Allman to call 911 and confess what he did. The attack left Bell with slashes on her head, arms and hands. She was taken to the hospital.
When police arrived, a smiling Allman told cops, "I've been smoking spice," according to the police report.
Allman was charged with aggravated battery with a deadly weapon and violation of his parole. He is in jail on a $10,000 bond.
On June 25, Sunrise joined other South Florida cities banning synthetic pot and bath salts, another synthetic drug.

——————————————————————————————–

I'm thinking this didn't work out as she had hoped.

Christine Stoudemire Allegedly Tried To Bribe Cop With $15 To Get Fake ID Back In Florida
When a cop takes away your fake ID, what's an alcohol-desiring teen to do?
One Florida woman's solution was allegedly to go capitalistic and try to make a deal.
On July 27, Officer Christopher Hernandez pulled over a silver Honda after observing it weave in and out of lanes and make a wide right turn, according to a police affidavit obtained by The Huffington Post.
After stopping the vehicle in Ponte Vedra, Hernandez said he noticed that the driver, Christine Stoudemire, 18, was slurring her speech and smelled of alcohol, the Sun Sentinel first reported.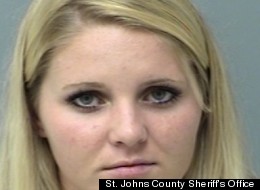 As Stoudemire was fiddling around in her wallet for identification, Hernandez spotted a driver's license from South Carolina located in front of the Florida-issued card that Stoudemire eventually handed over to the deputy.
Hernandez informed the allegedly boozed-up Stoudemire that he was going to conduct field sobriety tests.
The suspect refused, according to Hernandez. The cop placed the teenager under arrest for suspicion of DUI.
The suspect was detained in the police vehicle and transported to a nearby jail, the affidavit said.
Stoudemire wasn't buying the charges, though, allegedly telling Hernandez that she's driven "way more times like this."
Upon later inspection of the possessions in Stoudemire's vehicle, Hernandez alleged that Stoudemire's South Carolina license is fraudulent.
The South Carolina license read that Stoudemire's date of birth is November 22, 1989.
According to the police report, Stoudemire's actual birth date is November 22, 1993.
But Stoudemire wasn't giving up her license to purchase alcohol so easily.
En route to the prison, the teenager asked Hernandez not to take away the South Carolina ID, because "it took her months to be able to get the money" for it, the cop said in the police report.
Stoudemire then allegedly offered Hernandez $15 to buy it back.
The suspect was charged for a traffic offense and for third-degree fraud.
According to the University of Tampa, possession of a fake ID is punishable for up to 5 years in prison.
——————————————————————————————–
I'm not advocating road rage, but I defy anyone to tell me that this video didn't make them smile.

Angry merging motorist gets clever revenge
While we don't condone road rage of any kind, it's hard not to be at least mildly impressed with the creativity employed by the SUV driver in the dashcam video below. After all, he was observant enough to notice that the sedan had its windows open..
What I'm currently reading, watching, listening to: